Did you know old petrol scooters can be 2.700 times as polluting as a small delivery van? And that with 134 million (!) scooters being sold every year - far more than cars - scooters are actually one of the biggest polluters in the world? Etergo wants petrol scooters to become a thing of the past, and electric scooters to meet their fullest potential. Combining connective technology, high quality materials, comfort and safety into a long-range electric scooter, Etergo is creating a scooter that's better in every way.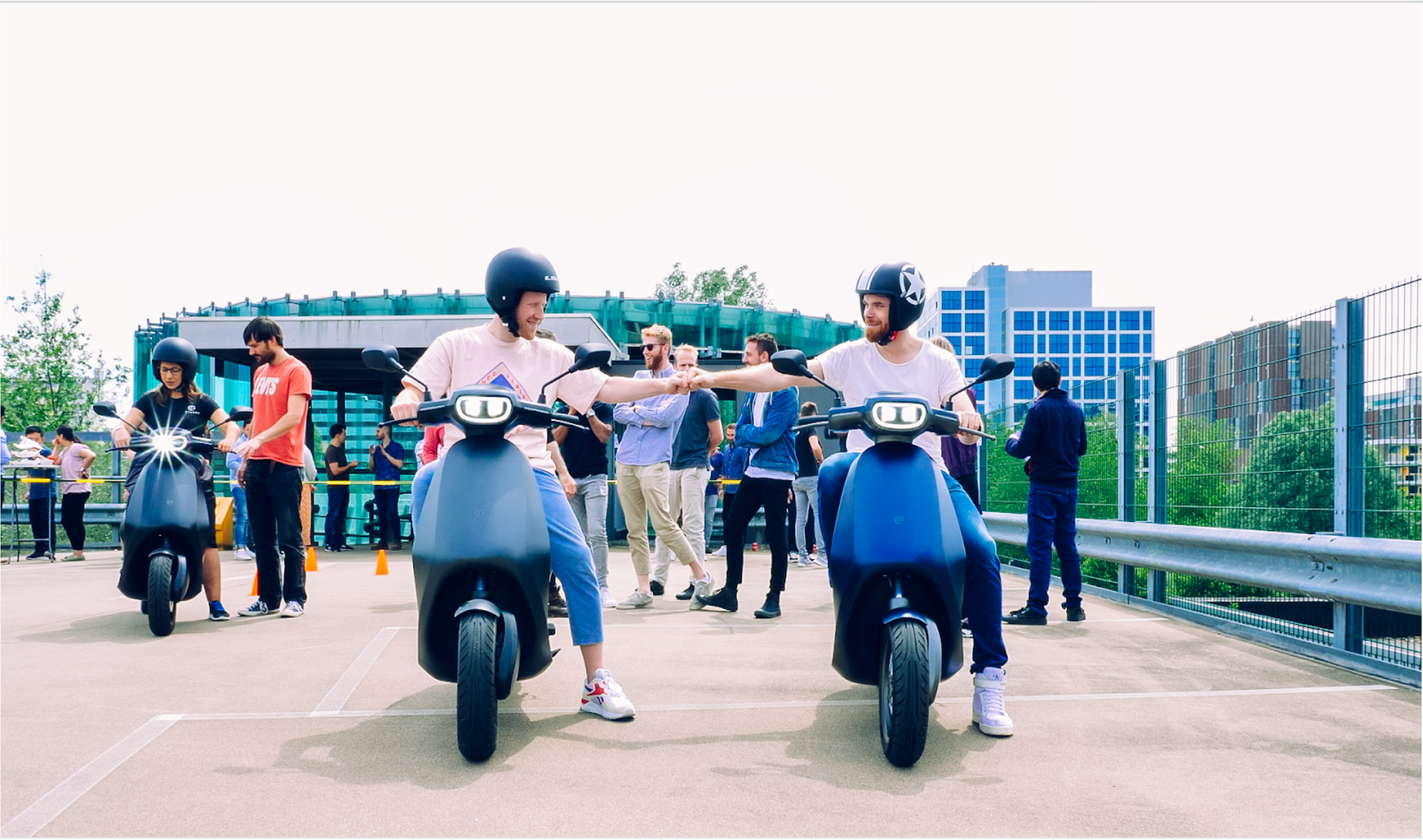 Story
Founders Marijn and Bart might have struck gold when they discovered that replacing petrol scooters with electric scooters would be one of the most notable contributions in battling (the effects of) climate change and decided to follow their intuitions without compromise. No compromise meant that they wanted to create an electric scooter that is better in every way: more range, more storage, app integration and more acceleration speed than a petrol scooter. To enter the automotive world with such an ambition, sufficient funds are imperative. Etergo turned to the crowd for a crucial part of their overall funding strategy.
Strategy
Bart and Marijn asked for our support to optimize their ongoing campaign. First, we successfully started a scheme of investor calling, together with the Etergo team, with two primary goals: 1) closing deals with potential investors, to accelerate funding on the short term. 2) By personally speaking to dozens of (potential) investors each day, we had a perfect opportunity to assess possible drivers and detractors of the crowd: why do people want to join the Etergo movement by investing? What is it that might hold them back? Are there opportunities for them to become active ambassadors for Etergo towards their friends, family and colleagues? Together with the Etergo team, we combined insights, and translated them into an overarching campaigning and communication strategy, which helps convert investors on the short term, but also builds lasting relations with the crowd - potential ambassadors, fans and future customers - in the long term.
€ 20.067.553 / $ 22.508.770 raised and counting
5.213 backers
Having raised >€7m in crowdfunding before, we have been successful with crowdfunding thusfar. When we decided to do another crowdfunding round, we had the ambition to raise more than all previous rounds. To make this a reality, we reached out to downsideup. They seemed to have a lot of experience in supporting these kind of rounds.

So far, they have been really supportive in attracting investors, improving our overall communication strategy, and closing deals. From communication strategy on the website, ads and emails to closing deals over the phone: these guys are good in what they're doing. Would definitely recommended to scaleups with similar ambitions.