World's largest platform for sharing consumer goods
Point taken! That's what we thought when Daan Weddepohl, CEO of Peerby asked us why you should buy things, when you can rent or borrow them from a neighbor. After Peerby's team built a community of 250.000 neighbours sharing household items over 3 years, Daan knocked on our door to see if we can help him with raising money via Crowdfunding and achieve Peerby's dream: letting neighbours share items throughout Europe and the United States. Recognising that our power drills and ladders were also collecting dust in our shed, we didn't doubt for a second to help Daan realise his sharing adventure. And an adventure it became...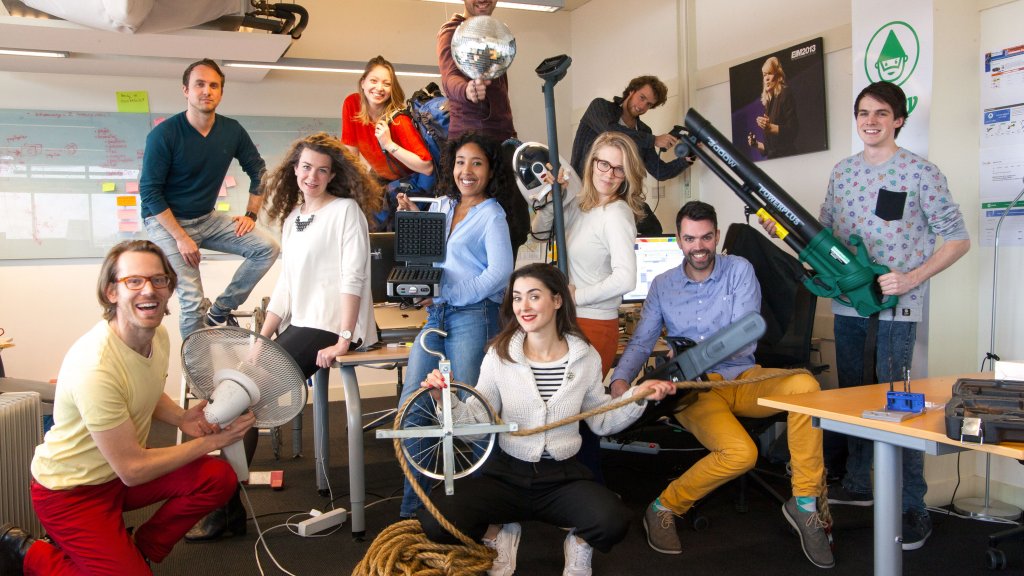 Story
The community is Peerby's story. With their support, Peerby managed to grow into a worldwide community within three years. But is the community interested in investing in 'their' platform and why? Together with Daan and his team, we organized get-togethers with Peerby's most active members. At Peerby's office, but also in the living rooms of members, who are willing to join forces in order to make Peerby a success. The effort resulted in three key learnings. The crowd wanted to invest, citing Peerby's sustainable goals and promising results of the new business model, but the main reason was: the team, sticking to their mission of being a laboratory for the sharing economy and their ability to renew themselves quickly.
Strategy
With Daan and his team, we discovered the main drivers for the different types of crowd investors, who wanted to become part of Peerby's mission. We translated these into Peerby's project page, including a crowdfunding video. With a sharp pitch, co-created with their crowd, and the most active users ready to invest, we designed the launch strategy to get the ball rolling. And indeed: after Peerby's early angel investors, intimates and broader community were invited step by step, things accelerated. The original goal of 300K was reached within hours, 1M in days and the campaign was closed in less than a week with 2M max funding goal. Our support with PR exposure resulted in nationwide coverage.
1 campaign (Dutch)
€ 2.006.261 raised
1.052 backers
Hurray! Our campaign ended on Monday, with a final amount of two million euros. That is half a million more than hoped for. In four days. Downsideup is great!